It was some time ago when I wrote the original share button for Identi.ca, back then Identi.ca enjoyed quite a lot of traffic and user activity, but more than that it was also developed heavily and was praised by many, including myself, for being technologically impressive whilst allowing easy online conversations and communication.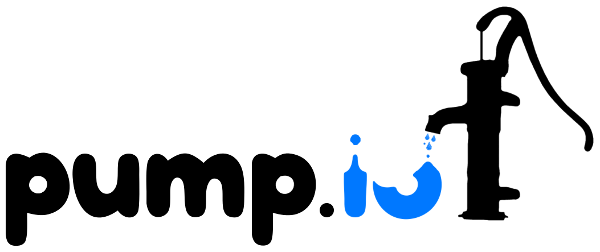 For many years Identi.ca had an active community of free and open source software enthusiasts and was the "goto place" for many well known software developers, and while there certainly are some well known people still using the social network, the site's traffic, development and overall activity has died down immensely.
Why? ... I dunno.
In any case, I am reluctantly writing this to let people know that I will most likely never complete a new share button for Identi.ca. When Identi.ca moved to Pump.io many features weren't carried over. For example there isn't a way to search notes posted by users and get the results in a usable format (RSS or JSON), and there isn't a way to link people to a page where they may share pre-defined text.
And those two features are only the ones necessary for a share button, many other features aren't present either, such as the ability to edit a note, automatically generated feeds of user notes, hashtags do nothing, groups don't exist, and following someone running their own instance of Pump.io requires you to login to their server.
Identi.ca -- now running on Pump.io -- also hasn't seen any real development or improvements since February 8, 2014, and development was rather stagnant during 2013 as well. Pump.io also has 426 open issues on GitHub, none of which are even slightly being addressed, a few of them have been discussed in the last couple of months, but the code isn't really changing and functionality isn't being added.
I'm not bringing this up with the intent of shaming Evan Prodromou, the developer of both StatusNet and Pump.io. Writing software for a federated social network is surely a difficult task. I bring this up because it shows that users and developers were at some point interested enough to file the issues, but the fact that the issues aren't being addressed might be partially responsible for people's fading interest in Pump.io.
I, personally, am losing more and more enthusiasm about Pump.io and Identi.ca as it continues to grow more stagnant and more reminiscent of a ghost town. I grow more and more doubtful that Identi.ca can ever claim back its userbase, and I don't see a bright future for the site.