Over the past few days I've been in talks with a nice fellow named Kamil Jablonski, a concept artist, graphic designer, and web developer who recently contributed a Polish locale for HashOver. He shared with me a logo design for HashOver, that after some back and forth became, in my opinion, a very cool design.
I'm glad to have an actual artist doing the logo design for HashOver, graphic design has never been a strong suit of mine, as most people using HashOver 1.0 would probably agree.
Anyway, here is the new logo!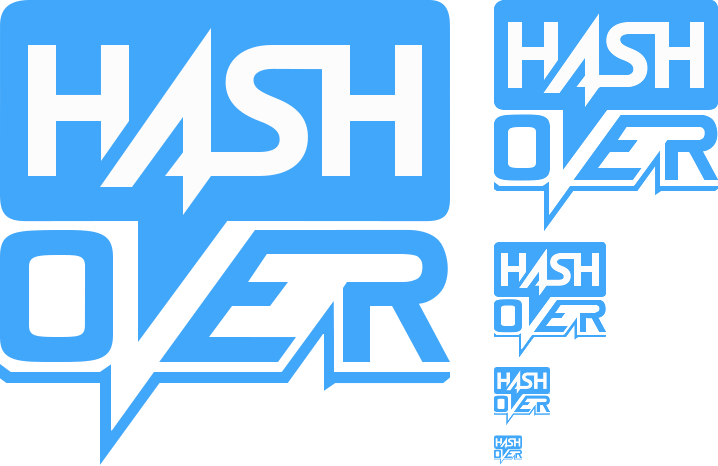 I only played a little role in its conception. I have tried in the past to produce a logo, but my designs never looked any good. My role was mainly sharing my opinions, and pointing out minor issues with the first few design ideas that mirrored the issues I had with my own past designs.
So full credit goes to Kamil Jablonski.
HashOver doesn't have a proper website/homepage, so I won't be able to plaster it everywhere just yet. HashOver didn't have a logo, and that made designing a homepage for it very difficult, but with this new logo I should be able to make a good home on the web for HashOver now! So expect to see more of it!
Many people don't know the word "hashover" or what it means. To clarify, to "rehash" something, an idea for example, is to rework it, reuse it, or give it a make over. To "hashover" something, like an idea, is to talk it over, discuss it, decide on it before proceeding. Hence, my using it for a comment system.